September 22, 2023
Sign up now for the ESA Earth Observation Commercialisation Forum
ESA's first-ever Earth Observation Commercialisation Forum will open its doors at ESA Headquarters in Paris on 30 October. Registration is still available for this premier two-day event, which will bring together institutions, investors and businesses to explore the commercial potential and funding landscape in Earth observation.
The forum is open to all Earth observation (EO) stakeholders, including entrepreneurs, start-ups, established companies and public and private investment bodies. Attendees will be treated to keynote addresses from ESA speakers such as Director General Josef Aschbacher, Director of Earth Observation Simonetta Cheli and Director of Commercialisation, Industry and Competitiveness Géraldine Naja, along with representatives from the European Commission, venture capitalists and industry leaders.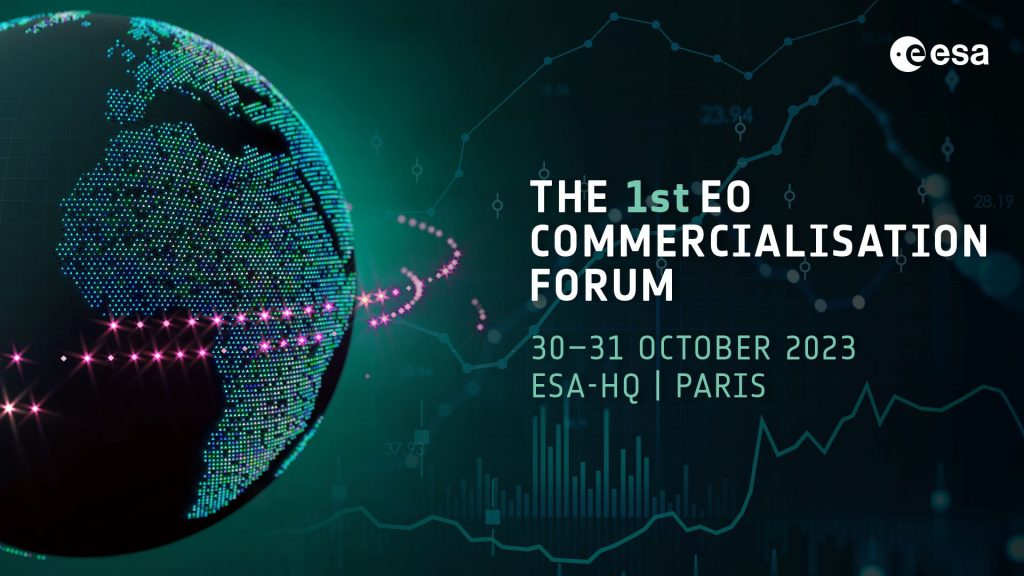 The speeches, panel discussions and networking sessions will provide a unique opportunity to understand the market trends, major drivers and challenges in commercial EO. With such a wealth of opportunity for connecting up the many and varied players in the sector, the event is sure to be the go-to platform for delving into the state of the art and direction of travel in commercial Earth observation. Full details can be found on the dedicated website.
Register for the Earth Observation Commercialisation Forum here.
To know more: Φ-lab, InCubed, esa.int article