March 18, 2021
Artificial Intelligence powers latest InCubed activity from Planetek Italia
On Wednesday 13 January 2021, Planetek's AI-express (AIX) platform joined ESA's InCubed programme with the official kick-off meeting and virtual contract signing. The AIX Incubed activity will develop a hybrid in-orbit data processing platform powered by Artificial Intelligence (AI) and Blockchain technology.
Planetek's AIX platform brings a new satellite as-a-service concept to the market and makes on-demand, in-orbit resources such as data and actionable information available to users. AIX will provide an on-board software environment enabling the development of new Earth Observation (EO) based space apps within a user-friendly dedicated store on the ground.
Representatives from ESA's InCubed programme, Planetek Italia, D-Orbit and AIKO attended the virtual signing earlier this year. On signing the contract, Planetek CEO Giovanni Sylos Labini said: ''We are excited to work within ESA's InCubed programme, with D-Orbit and AIKO, to develop an innovative platform that, thanks to AI and edge-computing, will provide a new generation of Earth Observation tools.''
With AIx, Planetek supports the space commercial evolution by providing users with a testbed for state-of-the-art technologies, including AI and Blockchain technologies. This hybrid edge ecosystem will give the users EO payloads, ready-to-deploy CubeSats, and software framework infrastructure.
After signing the contract Amanda Regan, Head of the Φ-Lab Invest Office and InCubed Programme Manager, added: ''ESA's InCubed programme is always looking for innovative activities like AIx to exploit state-of-the-art technologies for the benefit of potential customers. We look forward to working with Planetek, De-Orbit and Aiko to shape the future of EO applications and technologies.''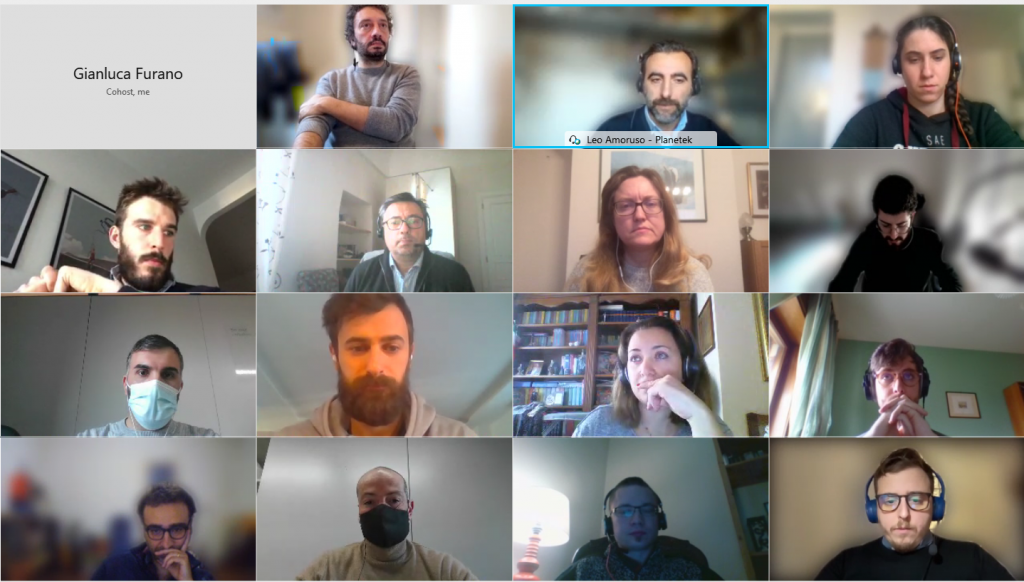 Planetek has already started InCubed activities, including customer consultation, design trade-offs and prototypal implementations.
The consortium is also organising an online workshop on Wednesday 24 March, 10:30, addressed to interested customers and stakeholders. This will be the occasion to present the product and the specific techonology it uses but also to show the added value of AIx services.
Registrations are opened at https://mc.planetek.it/ai-express_workshop.
More information about the AIX InCubed activity can be found here.